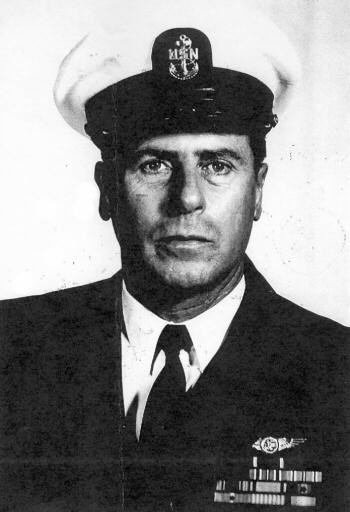 Albert 'Vic' Vicari ADC USN Ret
Born January 2, 1924;
Died December 2, 2009;
VW-1 1952-1955 & 1966-1968
Vicari, Albert "Vic" ADC - Passed away December 2, 2009 in Pensacola, FL at the age of 85 from a massive heart attack. He was a WW II, Korean, and Vietnam War Veteran.
Vic was a VW-1 plank Owner serving from 6/18/52 - 6/06/55 as a PB-1W Plane Captain (Crew Chief) & WV-2 Flight Engineer. He also served in VC-11 Det., the predecessor of VW-1, from 3/01/50 to 6/17/52.
After leaving VW-1 he served at a number of duty stations the height of which were three tours at McMurdo, Antarctica as a C-130 Flight Engineer flying between McMurdo and Christchurch, New Zealand. He also flew C-130s in Vietnam. Vic retired in 1971 with 28 years of service.
In 1972 he was employed by the Civil Service at NAS Pensacola as an aircraft mechanic. There he worked mostly on the maintenance of the Blue Angles aircraft.
Vic was preceded in death by his wife of 50 years, Ann Elizabeth, who passed away in August 1999. He is survived by Daughter, Mrs. Margaret Atherton, of Elysian, Minnesota. Grandson Victor Atherton and Granddaughter Leilani Maiden; Great Grandsons Blake Atherton and Anthony Maiden.