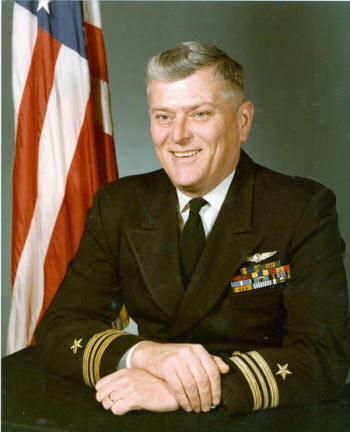 Raymond W. Hennessey Lcdr USN (Ret.)
Died Aug. 24, 2011;
VW-1 1968 - 1970;
Let it be known, when tomorrow starts without me, and I'm not here to see; If the sun should rise and find your eyes are filled with tears for me. I wish so much you would not cry the way you did today; while thinking of so many things we did not get to say. I know how much you cared... as much as I cared for you; And each time you think of me, I know you will miss me too. But when tomorrow starts without me, please try to understand that my Jean came, and called my name, and took me by the hand.
Funeral services for Raymond Wilson Hennessey LCDR, USN, 81, will be held 11AM Monday, August 29, 2011 at St. Luke's Catholic Church, 1606 Blanding Blvd., Middleburg, FL with Father Edward Rooney officiating. Interment will follow at a later date in Arlington National Cemetery.
Raymond served his country proudly in the United States Navy, during The Korean Conflict and the Vietnam War. He Retired as a LCDR with over 30 years of decorated service. Raymond was the past president of MOAA, and a member of the Naval Weather Service Association. He was a Navy Hurricane Hunter and served in VW-1 And VW-4. After retirement Raymond went on to serve as a volunteer at Naval Hospital Jacksonville for over 20 years.
Mr. Hennessey was predeceased by his loving wife, "Jean" Hennessey in 1992. He is survived by two daughters, Debbie Hennessey, and Kathleen Hennessey Davitt; and many other loving family members and friends.
The family will receive friends on Sunday from 5PM-7PM at JACKSONVILLE MEMORY GARDENS FUNERAL HOME, 111 Blanding Blvd., Orange Park, FL. The family requests in lieu of flowers make donations to St. Luke's Catholic Church Building Fund.