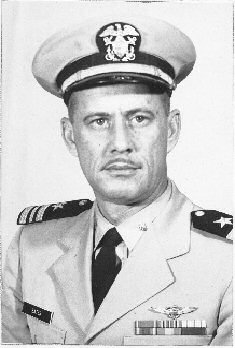 Born Feb. 4, 1924; Died Jan. 19, 1974
VW-1 1960-1962 and 1966-1968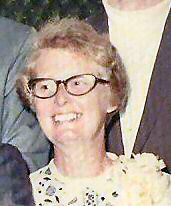 Barbra Crum Bates
Born 9 Aug. 1923 in Wyoming Illinois;
Died 12 Dec. 2009
VW-1 1960-1962 and 1966-1968
Active in the Officer's Wives Club and Bowling while on Guam.
Robert M Bates, age 49 of Pensacola FL and his oldest son Michael, age 27 also a Navy Veteran passed away unexpectedly January 19 1974 in an electrical accident. Waters and Hibbert Funeral Home handled all the funeral arrangements, burial for father and son was at Barrancas National Cemetary at the Naval Air Station Pensacola FL.


Mr. Bates was born February 4, 1924 in Lincoln, Ill, the son of Howard and Minna Gewecke Bates. The Bates family moved to Wyoming for a short period of time. Robert was also the husband of Barbara Crum Bates, they were joined in marriage on November 1, 1943 in Alameda California.


He was a member of The American Legion, his hobbies included boating and painting. He also had a love of drumming, particularly in Jazz based bands.


He began his Naval career 1942, serving in WW2 flying coastal patrol and later the Guadalcanal and Tarawa operations. At the completion of WW2 Robert joined the Naval Reserves and returned to active service in 1951 serving in the Korean and Vietnam conflicts. A portion of his Navy career included two tours of duty with VW-1. He was the Aircraft Commander of TE-4 during both tours. Crew 4 members presented him with an easel that listed the crew members names when he left the squadron in 1968, he often reflected fondly on his crew and years in VW-1. After retirement from the Navy in 1970 with 28 years of service, he attended a local college and became an architect.


Survivors include his wife of 31 years, Barbra Bates; daughter, Sandra Bates Speed of Jacksonville, Fl.; sons, Scott Howard Bates and Randal Mark Bates; father, Howard Bates of Amboy Illinois,


He was preceded in death by his Mother Minna, brother Sheldon (Mackie) Bates, and sister Mary Ann Bates.