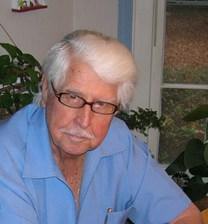 Earl Arthur Luehman, CDR/CAPT, USN, (Ret.)
Born Jan. 29, 1918
Died Dec. 18, 2011
2nd. CO of VW-1 1952-1954
Captain Earl Arthur Luehman, USN Retired, passed away peacefully on December 18, 2011, at home and surrounded by family.
Captain Luehman was born January 29, 1918 in Milwaukee, Wisconsin. He graduated from the U. S. Naval Academy in 1941, and was onboard the USS Helena when it was hit by a torpedo, at Pearl Harbor on December 7, 1941. Subsequently while serving as a turret officer on the Helana he was involved in a number of sea battles near the Savo Islands. In 1943, Capt. Luehman earned his wings and returned to the Pacific theatre as a Naval Aviator, flying shipping interdiction and mining missions. Captain Luehman's decorations included the Distinguished Flying Cross and the Navy Air Medal with Star.
After the war, Capt Luehman had various sea and shore assignments. In 1961-62, he served as the Commanding Officer at the Naval Base in Trinidad, W.I. to facilitate turnover to the newly independent nation. From 1963-65, Capt. Luehman served as Naval Attachè to the US Embassy in Moscow, and from 1968-1971 he was the Defense Attachè to the US Embassy in Athens, Greece. He received a Masters of Political Affairs from George Washington University and graduated from the US Naval War College in Newport, RI.
He and Helen, his wife of over seventy years, have son Jim of Frederick, Maryland, also a graduate of the U. S. Naval Academy, and daughter Nancy, a resident of Great Falls, Virginia. Through Jim's marriage to Kathy and Nancy's marriage to Michael, Helen and Earl have four grandchildren. During retirement, Captain Luehman enjoyed golf, cooking, and worldwide travel with Helen, as well as activities at Army-Navy Country Club and with an extended family in Wisconsin.
His pride in the Navy, his sense of humor, and his natural grace and dignity live on in the hearts of those who love him.