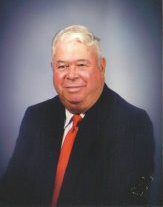 Lester Eugene Dodge AMS1 USN Ret
Died December 20, 2001
VW-1 1959 - 1961
Lester Eugene Dodge, 72, of Turlock, CA , passed away on December 20, 2001 at Emanuel Medical Center.
Born in Eureka, CA, he attended schools in Arcata, CA and joined the navy in 1947.
After 20 years of service, serving in San Diego, Memphis, Guam, Moffett Field and Anarctica, he retired in 1967. He served on Guam in 1959-1961 where he was crew chief in VW-1.
He worked a a realtor associate after retiring from the navy and lived in Chula Vista until moving to Turlock in 1980. He was a member of the Fleet Reserve, NRA,and volunteered as a hunter safety instructor. He was very active in the Presbyterian Church and helped feed the homeless with Daily Bread.
Survivors are his wife of 49 years, Carol, and children: Dennis Dodge of Chula Vista, CA. Teresa Yunghans of Kansas CIty, KS, Deborah Ito of Garden Grove, CA., Pamela Saxton of Turlock, CA., and Diana Brueheim of Concord, CA.. 12 grandchildren, the pride of his life.
A graveside service was held at San Joaquin National Cemetery, Gustine, CA. followed by a memorial service at his church.