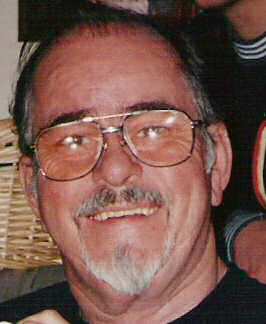 Leo A. Grenier AGC USN Ret? /a>
Born May 6, 1936
Died Jan. 05, 2005
VW-1 1966 - 1968
Leo A. Grenier Jr., 68, of Grand Haven died Wednesday, Jan. 5, 2005, at a Muskegon hospital. He was born May 6, 1936, to Leo A. Sr. and Cora M. (Fineld) Grenier in Plattsburgh, N.Y.; and married Isabel Seren on Nov. 24, 1962. in Spain. Leo retired from the U.S. Navy after 20 years of service, and was a veteran of the Vietnam War.
He was in VW-1 from Oct. 1966 to June of 1968 and flew with crew 5 and 8 as an Aerographer and then flew with Crew 9 as Flight Meterologist. When not flying or deployed, Leo worked in the squadron weather office and later was assigned to the squadron training office.
Leo and his family moved to Grand Haven MI 12 years ago from Kansas City, Mo., and had been a meteorologist for the National Weather Service. He was a member of St. Mary's Catholic Church of Spring Lake; and was a member and 4th Degree Knight of the Knights of Columbus No. 2975 Council. Mr. Grenier loved to golf, collect stamps, collect and watch old movies; and the Christmas holiday season.
Survivors include his wife, Isabel; three daughters: Mary (Mike) Daniels of Allegan, Cristina Kuran of Lansing and Anita Grenier of Durham, N.C.; a son, Francis (Patty) Grenier of Woodstown, N.J.; nine grandchildren: Joel, Marcus, Madeline, Katherine, Rachel, Anjelita, Christopher, Emily and Allison; two sisters, Ann Grenier of Lewiston, N.Y., and Cora (Tom) Gillette of Pomona, N.Y.; a brother, John (Roberta) Grenier of Granville, N.Y.; and nieces and nephews.