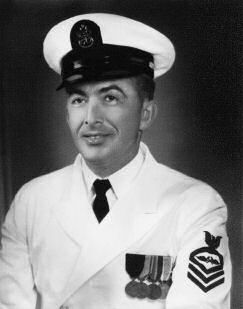 Jay Denton Hockenberry AMC/CW0 USN Ret
Born March 10, 1933;
Died January 15, 2004;
VW-1 1960-1962 and 1966-1969 ;
Jay Denton Hockenberry, 70, of Crossville, Tennessee passed away Jan. 15, 2004. A memorial service was conducted at 11 a.m. Friday, January 30 at Shepherd of the Hills Lutheran Church, Roger Paavola officiated, burial was at Shepherd of the Hills Columbarium.
Mr. Hockenberry was born March 10, 1933 in Adrian, Pennsylvania, the son of Frank L. Hockenberry and Mabern Wolff Hockenberry.
He was a member of the Shepherd of the Hills Lutheran Church where he was an Elder for six years, he was in the choir and also had a video ministry.
He retired from the U.S. Navy with 20 years serving in both the Korean and Vietnam conflicts he received numerous awards inclucding the Bronze Star with combat V. A portion of his Navy career was two tours of duty with VW-1 where he served in a variety of billets as airframes Chief, Quality Assurance Chief and as Detachment Ground Maintenance Officer. He also retired from the Teamsters Local 695 after 20 years. He was a member of the Disabled American Veterans Local 32.
Survivors include his wife, Alice M. Hockenberry; daughters, Christine Dover, Holly Punzel and Susan Schmidt; sons, Anthony Blea, Jason Hockenberry and Daniel Dover; sisters, Winifred Weaver and JoAnn Thorp; 10 grandchildren; and one great-grandchild.
In addition to his parents, he was preceded in death by his brothers, Frank L. Hockenberry Jr. and Eddie Joe Hockenberry.
His funeral is October 10 2012, 2:30pm at Fort Rosecrans National Cemetery.