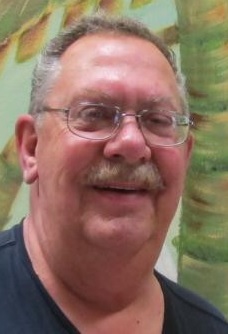 David L. Gamber Sr. AMS3
Born Dec. 22, 1944;
Died Oct. 1, 2017;
VW-1 63-64 TE-6;
David L. Gamber Sr., 72, of East Peoria passed away on Sunday, Oct. 1, 2017, at the OSF Richard L. Owens Hospice Home in Peoria.
David was born on Dec. 22, 1944, in Peoria to Roy and Nellie (Hamilton) Gamber. He married Pam Bucy in 1965 in Lakeside, Calif. He later married Anna Bowen in 1968. She survives. On June 11, 1995, he re-married Pam Bucy Hackman in Hannibal, Mo.
Surviving are his wife, Pam Gamber of East Peoria; three children, Karen (John) Whitehead of Fallon, Nev., David (Kim) Gamber Jr. of Morton and Michael Gamber of Springhill, Kan.; two step-children, Shane (Kelly) Hackman of Bloomington and Troy Hackman of Havana, Ill.; and 11 grandchildren. He is also survived by one brother, Raymond Gamber of Victoria, Ill.; and two sisters, Mary Lynn (Bill) McClure of Victoria and Billie Jean (Morris) Williams of Columbus, Miss.
David was a Vietnam veteran of the United States Navy.
David worked as a sheet metal worker for 50 years and was a past president of Sheet Metal Workers International Association Local #1 for 17 years. He also worked as a part-time police officer for the villages of Hopedale and Mackinaw. After retirement, he was an auxiliary police officer with the Morton Police Department and was the animal control officer for Morton. David also worked as a security guard at the NRG Powerton Generating Station in Pekin.
Cremation rites have been accorded. A celebration of life service will be held Thursday, Oct. 5, 2017, at 11 a.m. at Knapp-Johnson Funeral Home and Cremation Center in Morton, with the Rev. Fred Doughty officiating. Following the service, military rites will be conducted by the United States Navy at the funeral home. Burial of cremated remains will be held at a later date at Oak Hill Cemetery in Lewistown, IL.
Memorials may be made to the OSF Richard L. Owens Hospice Home.
To view David's video tribute or to leave an online condolence for the family, visit Knapp-Johnson Funeral Home