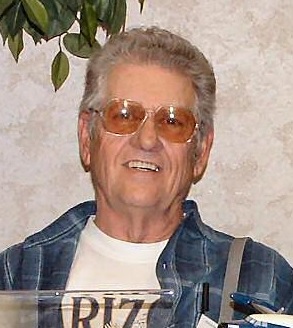 Eldon Eugene Eskew AT1/ATC
Born: July 23, 1937
Died January 25,2013
VW-1: 63-66 & 70-73
Eldon Eugene Eskew entered into eternal rest on Friday, January 25,2013 at Yuma Regional Medical Center. Eldon was born on July 23, 1937 in Hood River, OR, the son of Eldon Eskew, Sr. and Sybil Angeline Scott.
Eldon graduated from Hood River High School in Hood River, OR with the class of 1955. On June 3, 1961, he was united in marriage to Karen Ellen Shinpaugh in Arlington, VA. Eldon and Karen were blessed with the birth of their son, Eldon Eugene Eskew on October 25, 1962.
In July 1973, Eldon, Karen and their son moved to Yuma where Eldon retired as a Chief Petty Officer after serving 20 years in the United States Navy. Eldon then began his 25 year career as the Assistant Director for Yuma Union High School District's Facilities Management department overseeing maintenance and construction projects. When Eldon retired from the school district, he and his wife Karen enjoyed traveling and visiting their many friends and family members throughout the nation.
Eldon is survived by his loving and devoted wife, Karen. He was preceded in death by his parents, two sisters, and son. Eldon will be missed tremendously and he will always be remembered as a great friend and mentor.
In accordance with his wishes, there will be no service as he wanted his body donated to a medical research facility (SCIENCE CARE) of Phoenix, AZ. In lieu of flowers, donations may be made to American Cancer Society for Cancer Research.