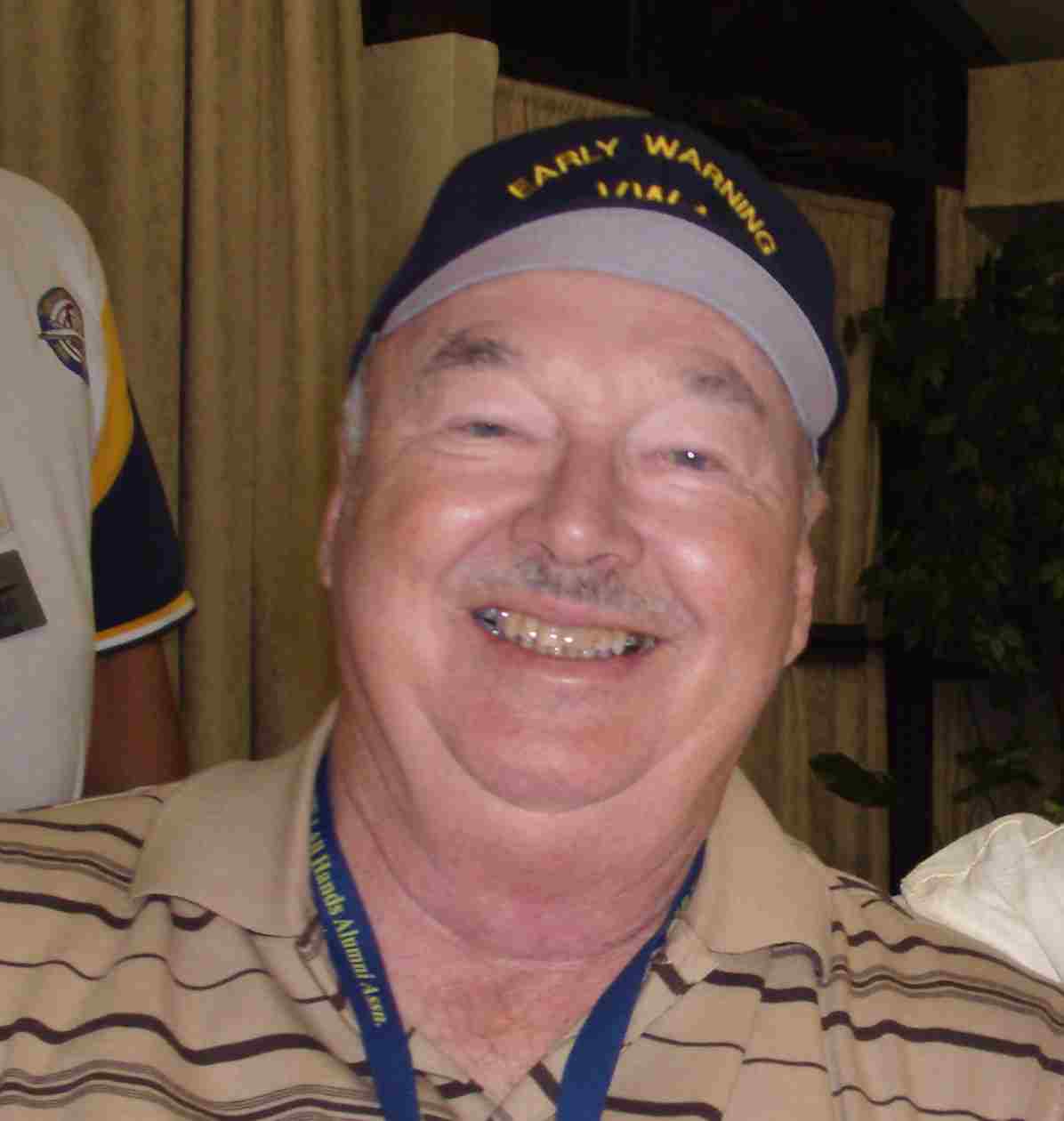 David W Cousineau ATR2
Born March 4 1938;
Died Feb. 7 2013
VW-1 1960-1961
David William Cousineau, 74, passed away February 7, 2013 in Dixie Regional Medical Center from multiple complications. He was born March 4, 1938 in Rochester, NY to a loving mother, Anne Mae Prevost. He was married for 50 years to a loving and devoted wife, Maryann Galligan. They were married on July 11, 1962 in Columbus, GA and later sealed in the Washington D.C. LDS Temple on November 25, 1977.
Dave was raised in Rochester, NY and joined the Navy for four years. He put himself through night school to become an electrical engineer while raising a family of six children. He worked for Eastman Kodak for over 27 years. He enjoyed hunting, fishing, golfing, practicing the organ, working with the Boy Scouts of America, spending time with his grandchildren, and the Buffalo Bills.
He is survived by his wife: Maryann; children: Karen of Rochester, NY, Paul of St. George, UT, Susan of Rochester, NY, David (MariJo) of Las Vegas, NV, Catherine (Karl) of Liberty, MO, and Daniel of Salt Lake City, UT; grandchildren: 19; great grandchildren: 2; sisters/brothers: Tom Zonnevylle, Jim Zonnevylle, and Nancy Zonnevylle Jackson. Preceded in death by sister: Peg Fischer.
Funeral Services will be Saturday, February 16, 2013 at 2:00pm at the Sun River 3rd Branch Chapel of the Church of Jesus Christ of Latter-Day Saints, 4461 S. Country Club Dr. Visitation will be at 1:00pm on the same date and location. Interment will be in the Tonaquint Cemetery. In lieu of flowers, please consider a donation to the American Diabetes Association. Arrangements are under the direction of McMillan Mortuary. Condolences may be shared at www.mcmillanmortuary.com.
Memorial comments
February 20, 2013
Mary Ann,

this is sad for all of us in the VW-1 group, and our prayers and thoughts are with you and your family. We pray God's healing for your saddened heart.

Gary and Gay Oulman
February 20, 2013
Dear Maryann and family, Chuck and I are saddened to hear of Dave's passing. We enjoyed you both at the last V-W1 reunion. Our prayers are with you

. Chuck and Sandra Lange
February 20, 2013

MaryAnn:

Dottie and I were shocked to hear about Dave's passing. Dave and I were in "A" school for a short time at NATTC Memphis in Jan/Feb 1958. After our graduation from "A" School we both were transferred to Brunswick GA. where we flew and worked on the WV-2 aircraft.

Dave was my best man at our wedding in Brunswick in June of '58. Dottie and I will always remember that. He was there at the beginning of our marriage.

About a year later we were both transferred out to VW-1 on Guam. Dave and I met up in St. Louis MO. and drove a brand new 1960 "T" Bird out to LA stopping for a day or so in Las Vegas. This car was to be sold at as a new vehicle. I still feel sorry for the people who bought this car because we didn't baby it coming across country.

We went through a 6 week school at Barbers' Pt. Hawaii, spending a couple of the weekends taking in the sights of the island.

When we arrived at VW-1 on Guam we both were assigned to flight crews but we were not on the same crew. So as it usually happened when he was deployed I was on Guam and when he was on Guam I was deployed. However there were many times that we were on the island together so we had him over for dinner on several occasions.

I still remember some of those evenings that extended into the wee hours talking about everything from religion, politics, our asperations and our various deployments.

A few times we all piled into my old beat-up Guam Bomb, a 1950 Ford that was thoroughly rusted out and drove around the island. Dave sent me some of those pictures a few years back.

I say all this to show that Dave and I go back a few years and will miss him very much. He was a good buddy and friend.

MaryAnn, our thoughts and prayers are with you and the rest of your family. We hope that you join us again at our reunions.

Our Love to you

Pete & Dottie
February 20, 2013
Maryann,

Jane and I are shocked and saddened as well the VW 1 community on hearing of Dave's passing. May God's blessing be with you and your family. You are are in our thoughts, prayers and our hearts. We will endeavor to stay in touch with you as you are part of our VW 1 family.

Ralph Link
Dave will really be missed at our squadron reunions. I always enjoyed his stories at the reunions. Rest in peace our dear friend.

Bob Orsini,
February 21, 2013
MaryAnn,

Judy and I were saddended to hear about Dave. You and his presence was always anticipated at the reunions.

Roy Stotts, Groves, Texas
February 21, 2013
Dave will be greatly missed by all of us. Our prayers are with you for strength during this difficult time.

Jim & Ruth Tandy, Wolfe City, Texas