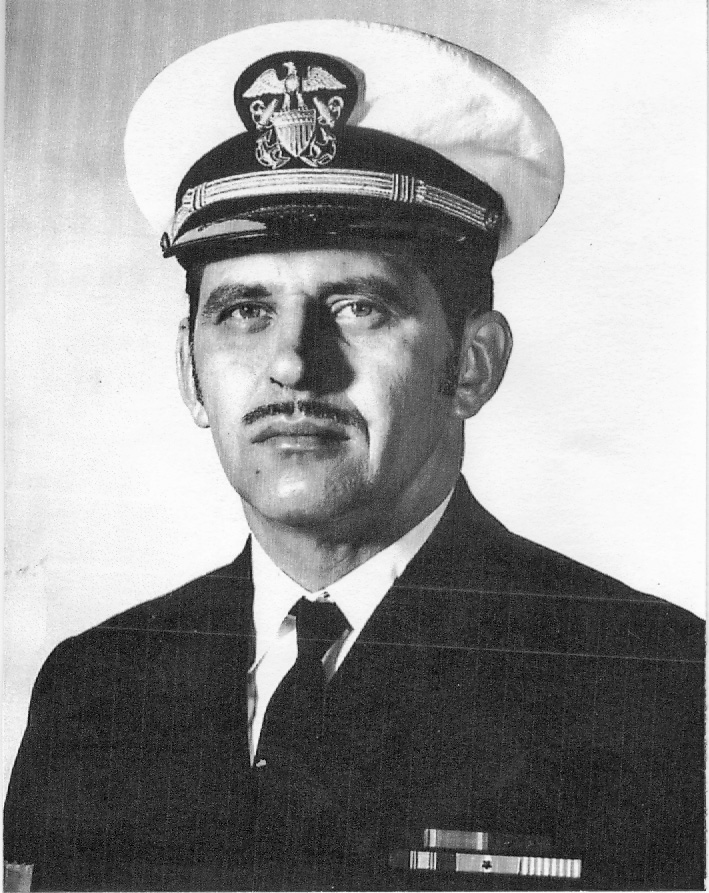 Carl E. Borman ATC/Lieutenant, USN Retired
Born November 22, 1928;
Died September. 27, 2012
USN: September 1947- June 30,1973
VW-1: 6/18/52 - 7/02/54
Carl E. Borman, Lieutenant, USN Retired, passed away on September 27, 2012 in Silverdale, Washington at age 84. Carl had a distinguish Naval career covering 26+ years. He was born on November 22, 1928 in Hammond, Indiana. Carl enlisted in the Navy's College Training Program in September 1946 at the age of 17. He completed his first year with few problems but when requested to take a summer course in Remedial English, he declined to do so and told them that he could not afford not to work in the summer. He was released from the Program in July 1947.
Carl reenlisted in the Navy in August 1947. He completed basic training at NRTC Great Lakes, Illinois and was then sent to NATTC Memphis Tennessee to AT 'A' school. After AT school he served in VP-51 and VX-4 Det. at NAAS Miramar, San Diego, California. On March 31, 1950 VX-4 Detachment became VC-11 Detachment, also at NAAS Miramar, California. Carl was an AT2 at the time. He was promoted to AT1 in April 1952 and on June 6, 1952 was transferred to Hawaii where on June 18, 1952 he became a Plank Owner of the newly commissioned Squadron "Airborne Early Warning Squadron One" (VW-1) based at NAS Barbers Point, Oahu, Hawaii. Carl was a flight crew member of VW-1 Detachment-Able. Operating out of Japan (February - March 1953) he flew missions over North Korea. After returning to Hawaii he was later deployed again to Japan. On July 2, 1954 Carl was transferred to NATTC Memphis, Tennessee to AT 'B' school. About 1956 Carl made Chief Petty Officer. In November 1958, now a Warrant Officer, he was assigned to Naval Station Adak, Alaska's Avionics Lab. Carl was again transferred to NATTC Memphis Tennessee in June 1961 to the "Aviation Electronic Officer School ." After completing school in July 1962 he was transferred to the Bureau of Naval Weapons in Washington D.C.
In July 1964 Carl was commissioned a LTJg and assigned to the Aircraft Carrier, USS America, CVA-66, then under construction at Newport News, Virginia, as the Avionic Officer. The USS America was commissioned at the Norfolk Naval Shipyard in 1965. Carl was promoted to Lieutenant on March 1, 1965. After completing Sea Trials the America was deployed to the Mediterranean in late 1965 and then returned to NOB Norfolk, Virginia. In August 1966 Carl was transferred to NATTC Glynco, Georgia 'Air Traffic Control School.' From there in November 1966 he was transferred to NAS New York (Floyd Bennett Field) Brooklyn, New York. In March 1971 he was assigned to VF74 at NAS Oceania, Virginia Beach, Virginia. The Squadron was deployed aboard the USS America to Vietnam from July 1972 thru February 1973. Carl retired as a Lieutenant from VF74 on June 30, 1973 after 26 years, 9 months and 24 days of service. Carl enjoyed the Navy and the opportunities it gave him to continue learning.
In 1974, a year after he retired from the Navy, his first wife Ginny died of cancer. He was working for The Westinghouse Radar Division in Baltimore and living on his sail boat when in 1986 he met Roberta (Bobbie). They were married in August 1991. They took Scuba Lessons and went cross-country skiing. They also spent a lot of time sailing and after he retired from Westinghouse they bought water front property on the Northern Neck of Virginia. They built a pier for their sail boat, then a garage with a work shop and finally their house. Bobbie retired from her library job and they moved into their new home.
When Carl was diagnosed with Alzheimer's Disease they moved to North Carolina to be near Carl's Daughter Gina. As Carl's disease progressed it became evident to Bobbie that she could no longer properly care for him. She found an excellent Home for Carl in Silverdale, Washington and a home for herself only two miles away. She closed up their two houses and they moved to Washington State. Bobbie has two Sons that live nearby and one in Anchorage that have been a great help. His wife Bobbie stated that Carl really enjoyed the VW-1 Vanguard reunions with all of his old shipmates. In the last few years he did not say much, but he had fun and enjoyed the reunions.
Carl was cremated and his ashes were committed to the sea; half in the Atlantic and half in the Pacific which was only fitting. Carl is survived by his Wife of 21 years; Roberta (Bobbie), Daughters; Carla Ferrell (Barry), Linda Adamo (Tom), and Gina Rickman (Jim), Sons; David (Terry) and Christopher (Leslee) and 12 Grandchildren.
I wish to thank Bobbie Borman for all the information and Navy records she has provided, without which I could not have written this Memorial. Thank you Bobbie!
George E. Stewart
VC-11 & VW-1 Shipmate