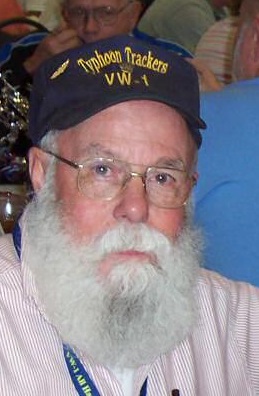 Benjamin D. Steers ACW3/ACC®
Born March 20, 1939;
Died March 26, 2016;
VW-1 57-59 TE-1; 62-64 TE-6;
Benjamin D. Steers 77, resident of Topsham, died Saturday, March 26, 2016 at the home of his daughter Janet, following a long illness. He was born March 20, 1939 in Queens, NY. Benjamin was predeceased by his parents and his wife Diane Steers (Rashevich). He is survived by his Son Benjamin J. Steers of Topsham and daughter Janet Freitas of MA, as well as his Son-in Law Steven and four cherished grandchildren, Xavier, Delaney, Maddox and Brody, also by his sister Carol and Brother Duncan. He was a fascinating man and had many friends. He held many positions that started with his career in U.S Navy. He was owner of Ben's Barber Shop on Front St. in Bath ME, drove a school bus, amongst other interests. He will be greatly missed by the many lives he touched.
Ben served as a member of the CIC crew during his two tours with VW-1. He was also a member of the VW-1 All Hands Alumni Association. He is pictured above while at the 2005 Myrtle Beach VW-1 reunion.
A memorial service will be held at 3:00PM on Saturday, April 30,2016 at the Bath Elks Club 9 Lambart St. Bath ME.