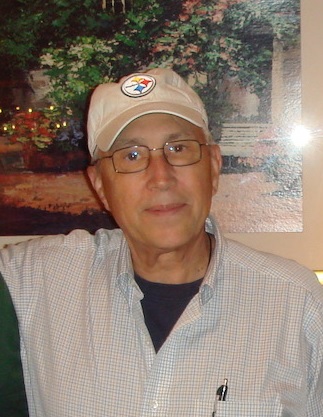 Donald Camburn Martin, 72,
Born November 17, 1944;
Died September 20, 2017
VW-1 1969-1971 TE-10, 11
Ocala - Donald Camburn Martin, 72, passed away September 20, 2017. Born November 17, 1944, in Burlington, VT, to William and Eleanor Camburn Martin. Donald moved to Marion County 3 years ago from Charlotte, NC where he worked as an airline pilot, before retiring. Donald was a decorated combat veteran of the US Navy where he earned two Air Medals while serving in Vietnam.
He is survived by his loving wife, Connie Kelly; daughters, Miranda Kelly, Jessie Palisin (Brian); sister, Vickie Harlow; and three grandchildren.
Graveside Service with Military Honors will be 10:00 a.m., Friday, October 6, 2017, at Florida National Cemetery, Bushnell, FL with Pastor Lenny Cote officiating. After the service, a Celebration of life will follow at On Top of the World. Arrangements under the care of Countryside Funeral Home, Anthony, FL.
In lieu of flowers the family requests that you please consider a donation to these charities that he supported: Humane Society and/or World Vision .
Memorial comments
Oct 01, 2017


Miranda Kelly (daughter),

Don was born and raised in Burlington VT; he had an older sister Vickie, and younger brother Robert "Bobby" Martin.
He was married to Connie Kelly in 10/2/1985, and lived in So. Burlington together with their kids Jessie and Miranda for 15 years. He worked for the family business, Martin Ltd., which specialized in office furniture and storage/filing systems. He then returned to his passion of flying, working for Brockway Air among others. His love for the Pittsburg Steelers was known by all his friends, and anyone who saw him on a Sunday afternoon. He was a proud season ticket holder for the Steelers for 40 years, in both stadiums.
They moved to NC in 1998, and settled in Charlotte for over 15 years, where Don was a pilot for USAir, who he retired with. He then preceded to work for and run various companies in the printing/Advertising business. During his time here Don volunteered his time at the USO at the Charlotte Airport.
In 2014, after his wife retired they moved to On Top Of The World, a 55 an over community in Ocala, FL, where they enjoyed their new friends and activities until his passing. Don volunteered his time with the local Honor Guard.
He was a proud Vegan for 9+ years, and routinely gave to PETA, Humane Society, and SPCA; he was an advocate for those who didn't have a voice. He and Connie both loved animals and over the years they had 5 rescues, which they brought into their home.